HotXLS Delphi Excel Component is a high-performance XLS spreadsheet file read-write VCL component for Delphi and C++Builder. In short, it can write new spreadsheet XLS files, as well as reading and modifying existing XLS files. Because the component library is written in pure Object Pascal, so it does not require Microsoft Excel /Office to be installed.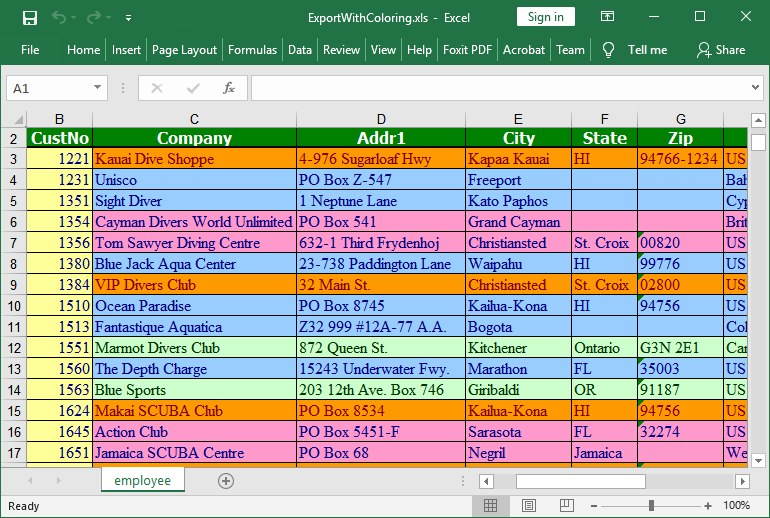 Excel Spreadsheet created with HotXLS & Delphi
For more details of HoXLS please check the online help
most importantly, load and edit the XLS file besides writing a new XLS file.
furthermore, reading encrypted XLS files, also know as password-protected spreadsheets.
access cell values, including number, string, date, boolean besides the Excel formula.
built-in calculation engine which supports formula computing.
support cell attributes orientation, alignment, borders, comments, background attributes.
merge /copy /move /delete /insert range of cells, support group rows and columns.
font attributes: font, font size/color/decoration.
support .bmp, .emf, .wmf, .png, .ico and jpeg images.
Unicode characters, manipulate excel files written in any language.
hyperlinks support Excel's defined names.
worksheet attributes name, protection, selection, outline, and others.
printing attributes: page size, orientation, margins, header, footer, page breaks.
exporting workbooks and worksheets to HTML, RTF, and CSV files.
also supporting exporting Database tables or DBGrid to Excel, HTML, or RTF files.
easy migration from OLE-based projects to our HotXLS solution.
above all, high performance, low memory, and CPU usage, easy to use.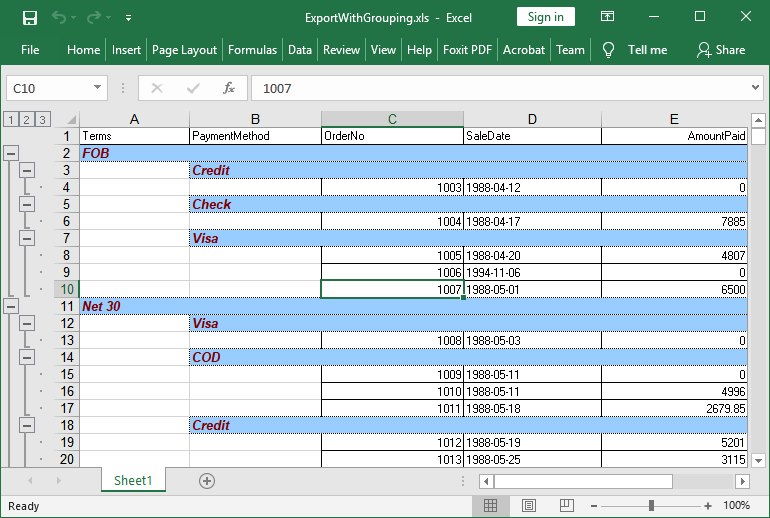 Download HotXLS Delphi Spreadsheet Component DEMO package (6.4 MB)
09/20/2021 v2.1.0, RAD Studio 11 Alexandria supporting added.
07/17/2020 v2.0.0 Windows 64-bit support added.
05/27/2020 v1.5.4, RAD Studio 10.4 Sydney support added.
Supports Delphi 5 through Delphi 10.4 Sydney, C++Builder 6 through C++Builder 10.4 Sydney
HotXLS Delphi Excel Component with source codes
Purchase HotXLS Component vis FastSpring (Starting from $95)
Purchase HotXLS Component vis PayPal (Starting from $95)
You can use credit/debit card directly without PayPal account.
To existing customers:
You can renew through this link, we'll send the latest version to you after we received your renewal order.